Cross Mountain movie update

Every August, roughly 50,000 young people from all over the world converge on the village of Medjugorje, Bosnia-Herzegovina, for the annual Youth Fest.
What draws them there? And what do they experience? That's what we hoped to document when we set out to create the film Cross Mountain.
So, in 2015, we invited people ages 18 to 30 to enter a video contest for the chance to win one of five free trips to Medjugorje. We received numerous entries, making it nearly impossible to narrow them down to just five winners.
So, with the help of supporters, we awarded eight free trips instead of five.
The winners included Alex, a college student and aspiring musician...
Christopher, a young Midwesterner battling drug addiction... 
Ellie, a college student intent on living her faith...
John, a young man with no belief in God and who saw life on earth as the only hell...
Robert, a Ugandan seminarian studying in Rome...
Madison, a recent high school graduate trying to cope with heavy family issues...
Cassidy, a self-described "complete skeptic with no faith"...
And Cassidy's BFF, Emily, who hoped that a trip to Medjugorje might restore her faith.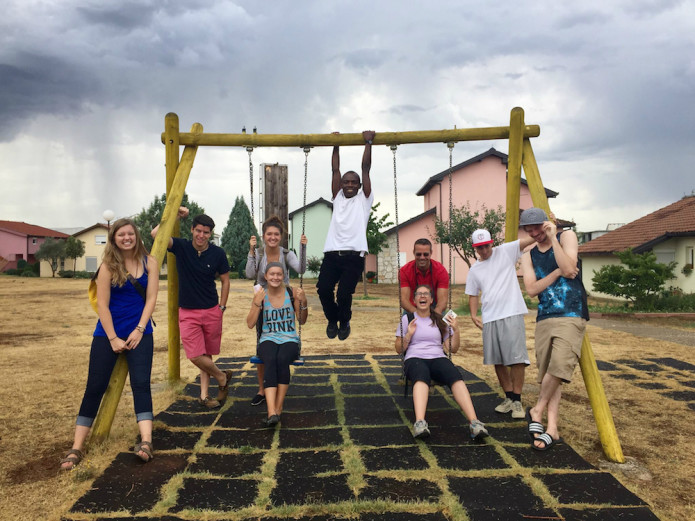 See their original contest entry videos
Our film follows this diverse group as they experience Medjugorje and scour the rugged slopes of Cross Mountain in search of something greater than themselves, in turn discovering the widespread fruits of one of the most prolific shrines in the world.
Watch this video update from two of the cast members:
Our aim is to make a movie that people of all ages will enjoy, but it will have a special appeal to the youth at a time when so many of them are turning to darkness and despair. We want Cross Mountain to be a light in the darkness, a call to hope for a better future.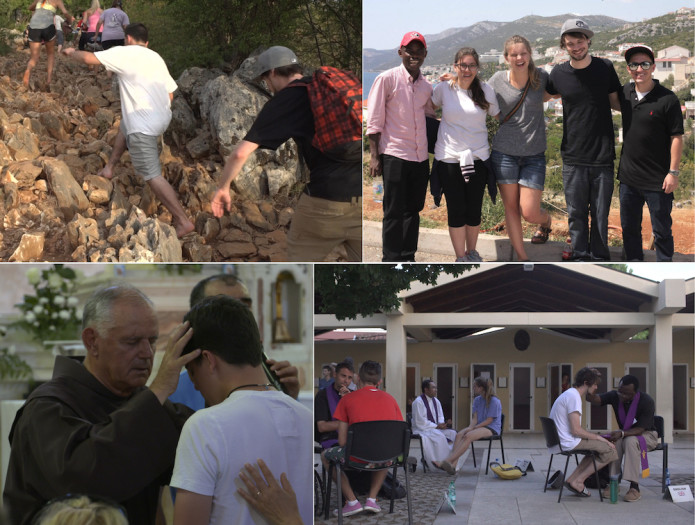 THE OTHER STORIES

Throughout the past two years, we've returned to Medjugorje multiple times, both to lead pilgrimages and to film additional segments for Cross Mountain. The stories we've been following uphold the youthful theme of the film and highlight the profound miracles and fruits of Medjugorje, such as:
Magnus Macfarlane-Barrow, whose experiences in Medjugorje inspired him to start Mary's Meals, a charity that now feeds over a million children in schools every day.
Craig Lodge in the Scottish highlands, which Magnus' family ran as a hunting and fishing lodge until their experiences in Medjugorje inspired them to convert it to a House of Prayer.
Immaculee Ilibagiza, a survivor of the Rwandan genocide and best-selling author, whose frequent visits to Medjugorje continue to deepen her faith.
Darren, an Irish boy suffering from an incurable disease that robbed him of his mobility, but who began walking miraculously after his mother brought him to an apparition.
Mirjana Soldo, one of the six visionaries of Medjugorje, who as a teenager suffered intense persecution by the communist Yugoslav government because of her claims, and who continues to experience apparitions.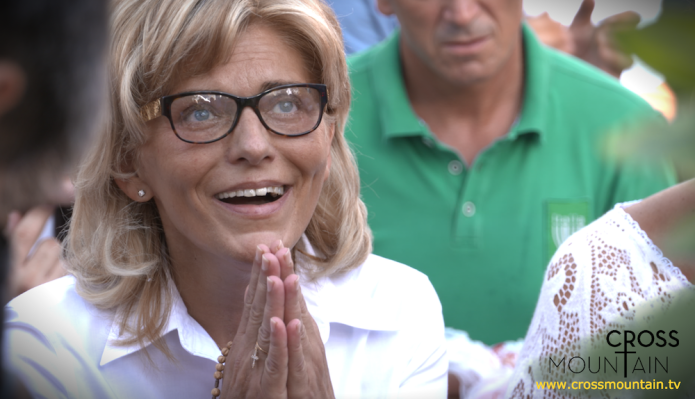 During their time in Medjugorje, the eight contest winners met and spoke with Magnus and Immaculee, who were guest speakers at the Youth Fest. They were also present when Mirjana experienced an apparition on August 2nd, 2015.
Mirjana reported that, during the apparition, Our Lady said, "I, as a mother who loves her children, see how difficult the time in which you live is. I see your suffering, but you need to know that you are not alone. My Son is with you...He is the light which illuminates your soul and gives you peace."
We captured all of this on camera, and much more. In fact, we shot over 300 hours of footage for Cross Mountain! 
---